:::
Anchor
Historic City Tour: Chikan Route

Information
Day 1 Days
Season All Seasons
Category Tainan Walking Tour、Culture and History
Introduction
As the first developed city in Taiwan, Tainan has preserved buildings from different eras. It is like a museum with historic landmarks and buildings among the modern architecture. Come with us now to visit Chikan Tower (aka Provintia), which was built by Dutch colonizers. You can also check out Michelin 3-star religious attractions, Grand Mazu Temple and Tainan Sacrificial Rites Martial Temple, while savoring local cuisines.
Tour Routes
:Sacrificial Rites Martial Temple→Grand Mazu Temple→Kaiji Martial Temple→Xinmei Street→Chikan Tower→Kaiji Lingyou Temple→Wanfu Temple Wall
Sacrificial Rites Martial Temple
Tainan Sacrificial Rites Martial Temple is also called Grand Guandi Temple. It was established in 1665 as one of the official temples. It is also the only martial god temple that hosts sacrificial rituals. The Michelin Guide lists it as a three-star attraction. Apart from displaying a plaque given by the Xianfeng Emperor of the Qing dynasty, the Temple also pays tribute to the God of Marriage and Love. It is a popular place where people pray to find love.
Opening Hours:06:00-21:00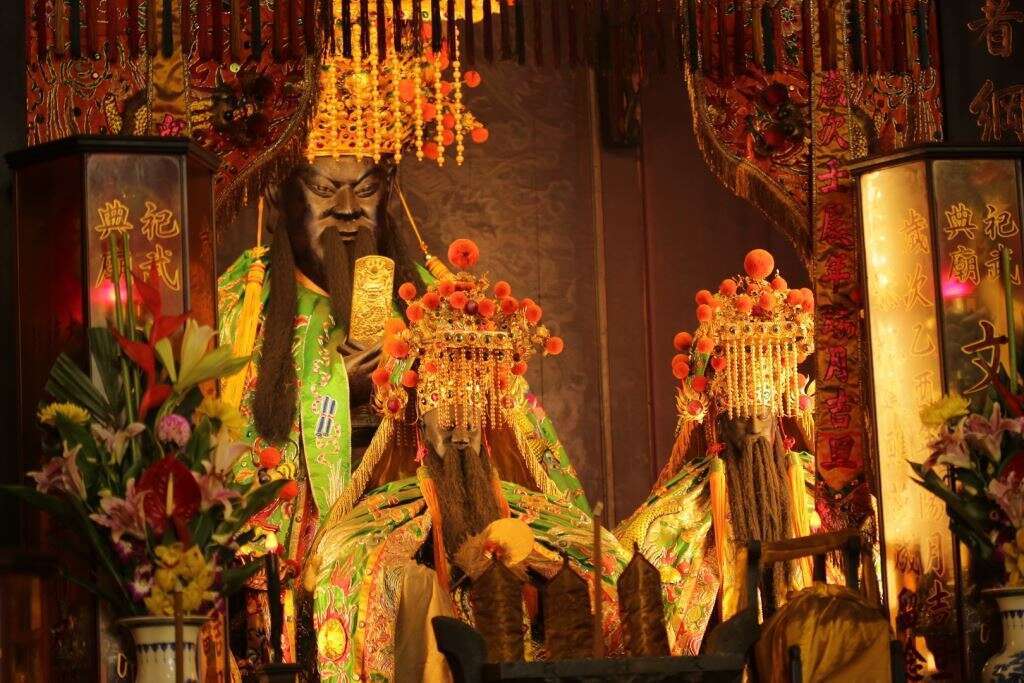 Grand Mazu Temple
Grand Mazu Temple is within two minutes walking distance from Tainan Sacrificial Rites Martial Temple. It was built in 1665 as one of the official temples. It is a Taoist temple whose patron god is Mazu. It is also a Michelin 3-star attraction. Already more than 300 years old, the Temple was formerly the residence of Zhu Shugui, a prince of the Ming dynasty. The Temple has well-preserved architectural structures from the Ming dynasty.
Opening Hours:06:00-21:00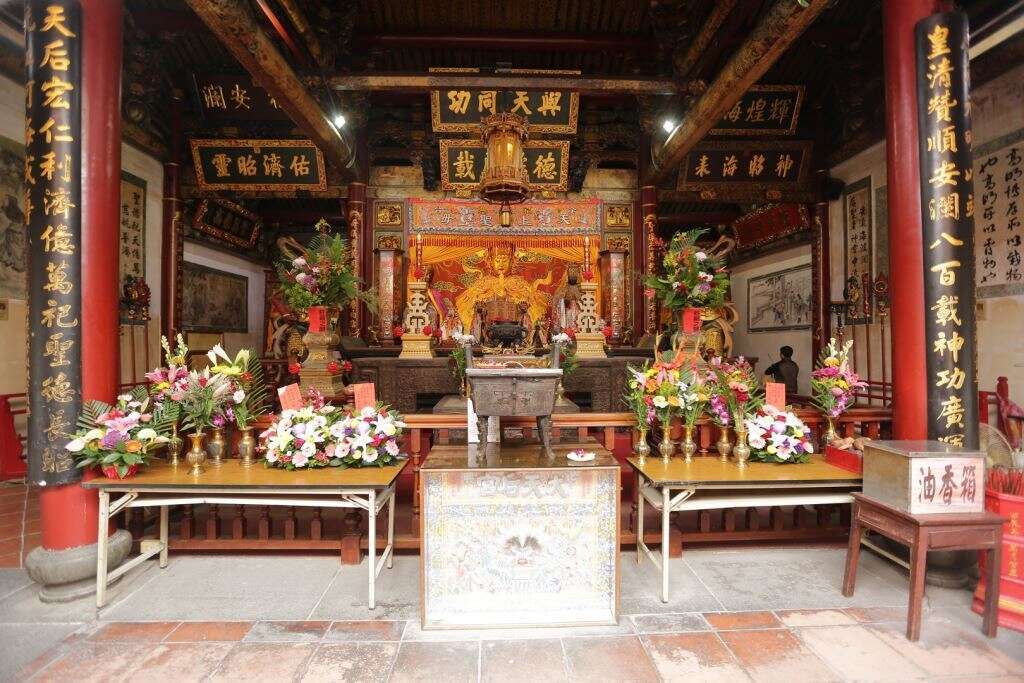 Kaiji Martial Temple
Formerly a bell tower belonging to the residence of the Prince of Ningjing, Kaiji Martial Temple is also called Small Guandi Temple. It received its name because of its juxtaposition to the Grand Guandi Temple. Apart from an old clock from 1858, the Temple also features plaques from the Qianlong Era ("Heng Wen Tian Que"), the Jiaqing Era ("Xing Da Dao"), and the Guangxu Era ("Li Ren Ji"). These are all must-see features when you come to Kaiji Martial Temple.
Opening Hours:07:00-21:00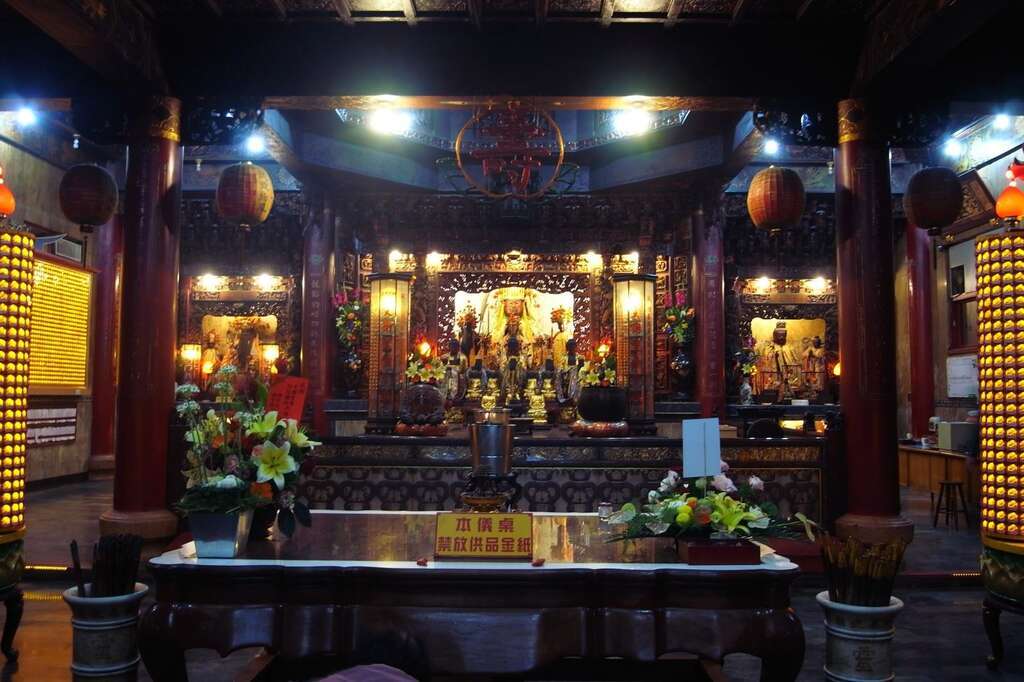 Chikan Tower
Chikan Tower was formerly Provintia, a European-style building established during the Dutch colonial period in 1653. It is also called Capital City, Regency City, and Red Hair Building; locals call it "Fanzai (foreigner) Building." It used to be the political center of the entire Taiwan Island. Now it is a national historic landmark. Within the park, there are Haishen Temple and Wenchangge. Whenever there is a major examination taking place in Taiwan, many examinees visit Wenchangge to pray for success on their exam and request a Kuishin Pen as an amulet.
Opening Hours:08:30-21:30
Tickets:A fee of NTD 50 (adult) is charged for entry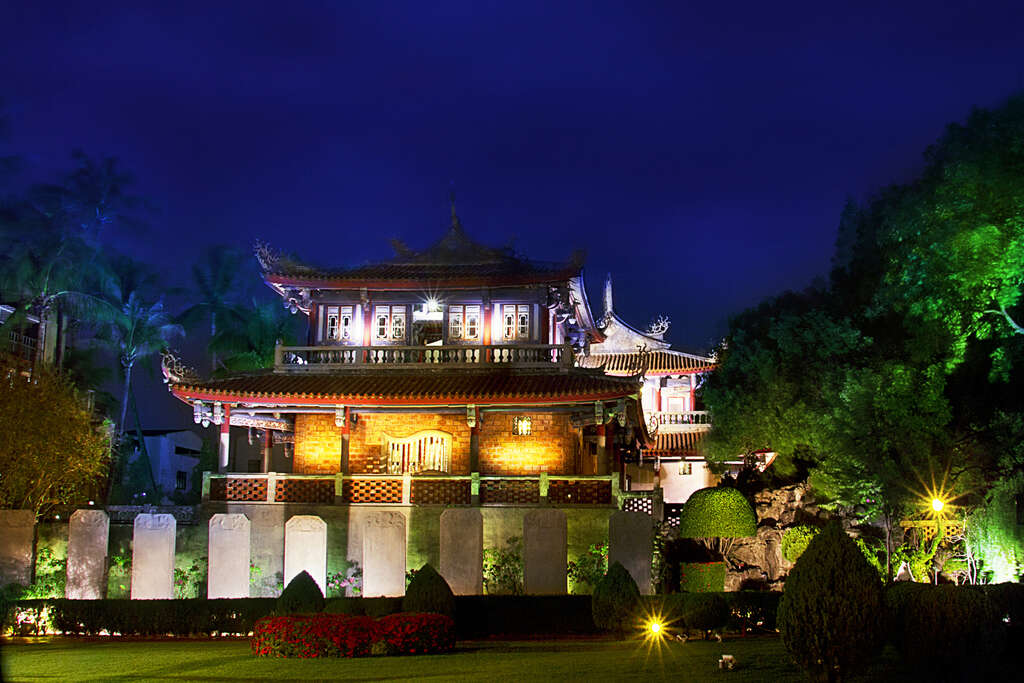 Kaiji Lingyou Temple
Built in 1671, Kaiji Lingyou Temple is relatively smaller than Beiji Temple on Minquan Road. Thus, it is also called the Small Temple of God. Kaiji Lingyou Temple pays tribute to a golden Xuanwudadi god statue. Among all the eastern deities, Xuanwudadi represents the god of the North; the attribute of the North is water, and the representative color of water is black, so the Temple features many black columns and red beams, thereby differing from other temples. These elements are unique characteristics of Kaiji Lingyou Temple.
Opening Hours:08:00-20:00
Wanfu Temple Wall
Wanfu Temple Wall is a typical barrier to entry commonly seen among traditional buildings. The grey and white wall is situated in front of the main building, blocking evil spirits. When walking into Wanfu Temple, you will see a historic plaque inscribed with "Gan Yin Zhao Cheng" from 1842 (Daoguang Emperor Era).
Opening Hours:07:00~19:30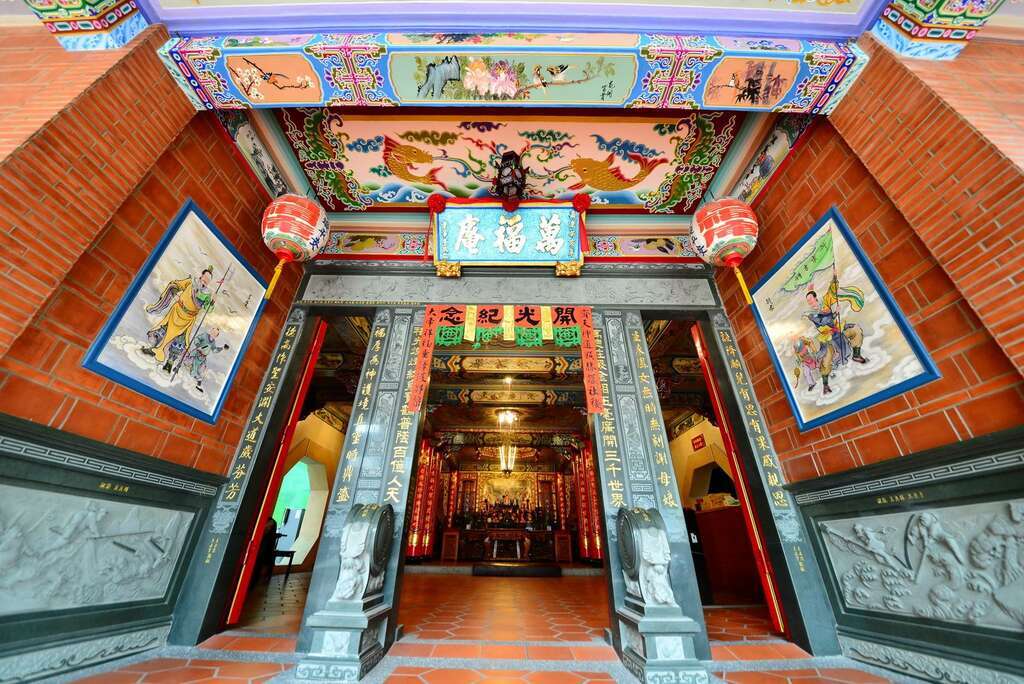 👉
Download Brochures
👉
Recommendations of English-speaking tour guides in Tainan