:::
Anchor
TripTaiwan 3- day 2-nights tour package DAY 1
Introduce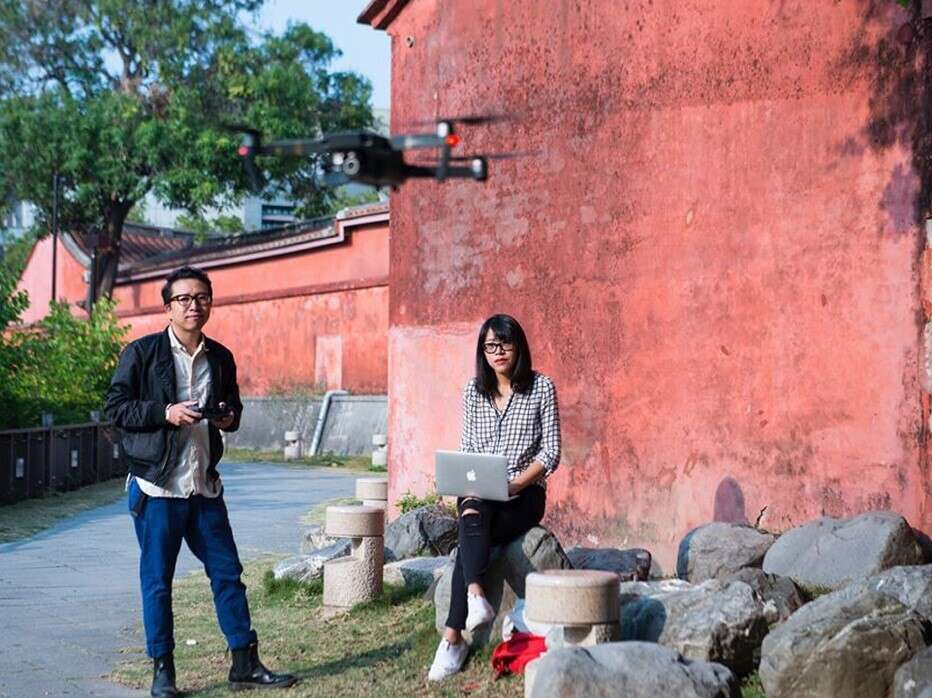 Caption: 2 creators of TripTaiwan – Kevin and Manda
When the two creators of TripTaiwan, Manda and Kevin, who are living in Tainan knew that they are employed as the touring consultants of Tainan City Government, they started to plan a 3-day 2-nights tour package for Hong Kong tourists. However, there are an over abundant amount of tour packages and attractions introduced on the internet, what should be chosen? After spending a long time deliberating the arrangements, they determined the following principle for a short stay tour package:
1 / Since the entire city of Tainan can be regarded as a museum and museum of Fine Arts, therefore they picked some old shops, in which tourists can experience the old-fashioned mood of Tainan.
2/ Addition of various new attractions will be able to satisfy the needs for those Hong Kong tourists who love to find fresh and new spots.
3/ Although Tainan is regarded as the capital of street foods, but since a lot of the street foods are on the sweet side, therefore this tour package recommends certain street food that are much suitable for the tastes of HK tourists.
---
TIPS for HK tourists walking around Tainan!
1/ Citizens of Tainan eat earlier, in general, street food stands or shops start serving lunch from 12:00 at noon and closes around 2pm, with dinner hour starting from 6pm and closes at around 8pm, which is quite different from the usual dinner hours of 7 to 8pm in HK. We remind you to take note of the earlier dining hours in Tainan.
2/ There are city buses for transportation in Tainan, but the interval of waiting will be between 20-30 minutes at any bus stop. During summer time the temperature may be above 30 degrees Celsius. Tainan is not like HK, which has shopping malls everywhere. Regretfully the recommended attractions are not always within walking distance, therefore if the heat is unbearable, we recommend you to take taxi.
3/ If you need to take taxi, it is easier to grab a taxi in downtown West Central District and/or in front of your hotel. However, we suggest the best way to get a taxi is to download an APP "55688"to ask for a taxi, or you can use the information service terminal in any convenience store such as 7-11 or Family Mart to call for a taxi service.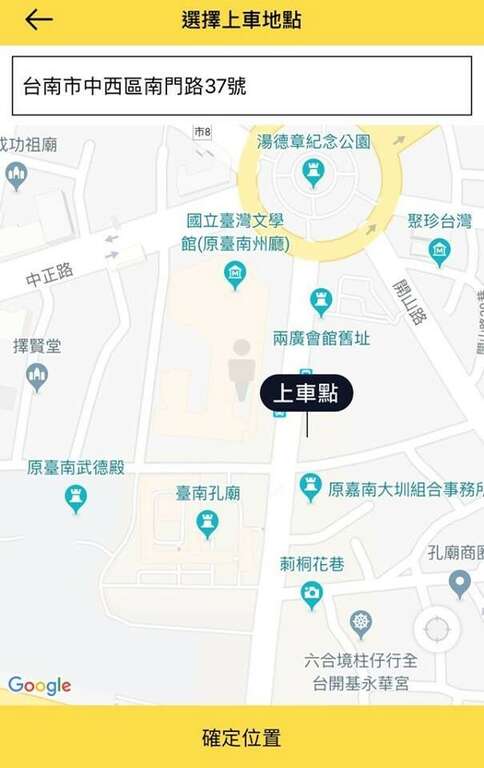 Caption: You can set the location where you want to take the taxi or simply input the address of your present location on the map by using "55688 APP."
---
3- day 2-nights tour package:
DAY 1 : Check-in ⒶYou-ai Street Hotel > ⒷYe-Jin Salty Porridge>Ⓒstrolling at Xinmei Street > ⒹShiang-Lan Barber Shop in Yongle Market>ⒹAfternoon tea in Cafechamber @Tainan >Ⓔ Finding the fresco painting of artist Hsu Jose in Pu-chi Temple >(by taxi)Ⓕ Fresh beef hot pot in Yung-Kang Dist.
DAY 2:Eat breakfast at the You-ai Street Market near the hotelⒼ>ⒽTainan Museum of Fine Arts Hall 1+ Hall 2>Ⓘ Eel Donburi Tsukuri for lunch>Ⓙ Drinking coffee at Paripari>(by taxi)ⓀNew Yung-Hua Night Market in Anping Dist.>(by taxi) ⓁBlessing from the Whale @ Anping Dist.>(by taxi) Ⓜ Massage in Huagu Barber Shop
DAY 3:ⓃBreakfast in a nameless breakfast stand> Ⓞ Jin-Shin Candy Store >ⓅG-Colours Embroidery of Tainan Castle City>Ⓠ Fu-Tai Dining>Ⓡ Find Pop Rau-De carving in North Alley>Ⓢ Hayashi Department Store>ⓉChing-Long Canvas bag shop>Ⓤ Chuan-Shin Tatami Mat>(by taxi)Ⓥ Japanese style B-B-Q SHOJO
---
DAY 1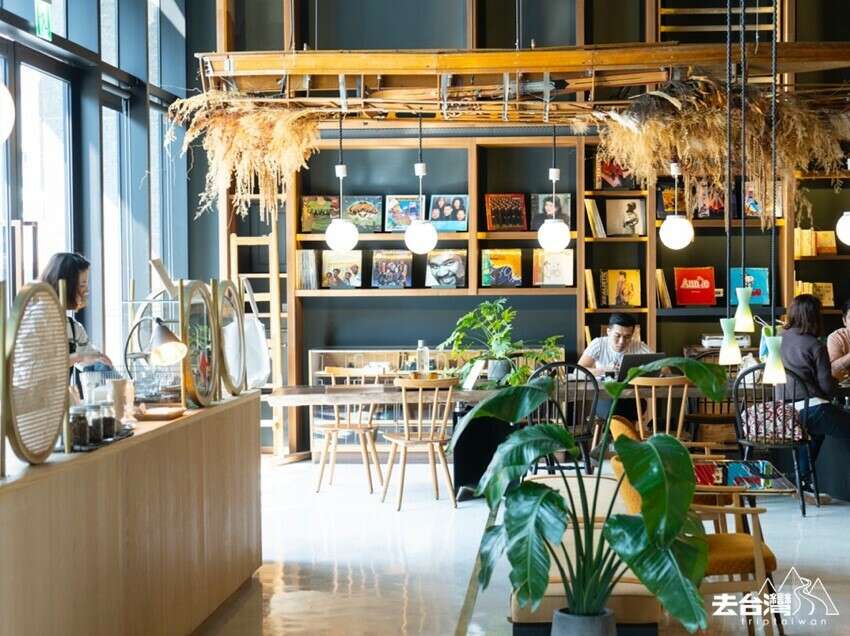 Ⓐ You-ai St. Hotel NT$650 / HK$163+/night or above, the combination of Hostel+Hotel
Located in the prosperous downtown area but very quiet, just behind the latest completed Tainan Museum of Fine Arts in West Central Dist, which is within a 6-minute walking distance. The hotel is a very convenient spot to go dining in Kouhua St. or You-ai St. The hotel is a combination of hostel and hotel, the hostel type of room charge starts from NT$650 / HK$163 and above. They also prepare a 4-bed family room for a whole family or close friends to stay together.
◤You-ai St. Hotel◢
Transportation:Around 15 minutes driving distance from Tainan Airport and around 25 minutes driving distance from Tainan High Speed Railroad Station, and about a 5-minute driving distance from Tainan Train Station.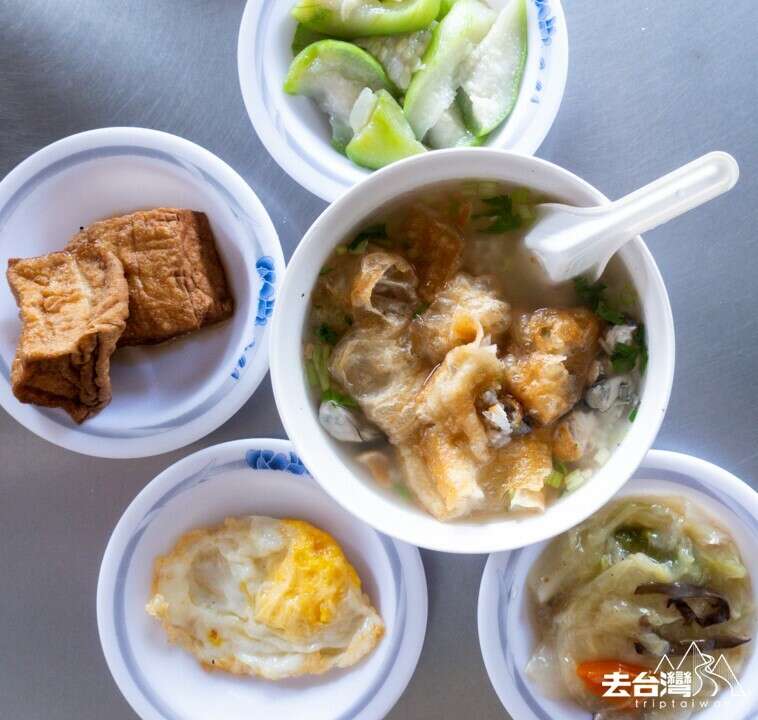 Caption: Ye-Jin Salty Porridge
Ⓑ Milk fish salty porridge shop that serves 24 hours daily, which is quite rare in Tainan
This old salty porridge shop is located at the roundabout. The owner is kind enough to open it for a 24-hour service. A lot of tourists want to have the famous fresh beef soup of Tainan, however, salty porridge is a popular comfort food for the locals. It is served with milk fish, which is a famous and special local product, Spanish Mackerel plus fresh oyster with refreshing soup stock, adding local fragrant celery for taste then plus one bowl of fried dough stick will be a very filling lunch choice. If all of the above is not enough, you can always ask for a side dish such as fried tofu with a unique taste or even an over easy fried egg, etc.
◤Ye-Jin Salty Porridge ◢
Address: No. 332, Sec. 2, Ximen Road, West Central Dist. Tainan City.
Transportation:Around a 15-minute walk or a 5-minute drive by taxi from You-ai Street Hotel; approximately a 7-minute drive from Tainan Train Station.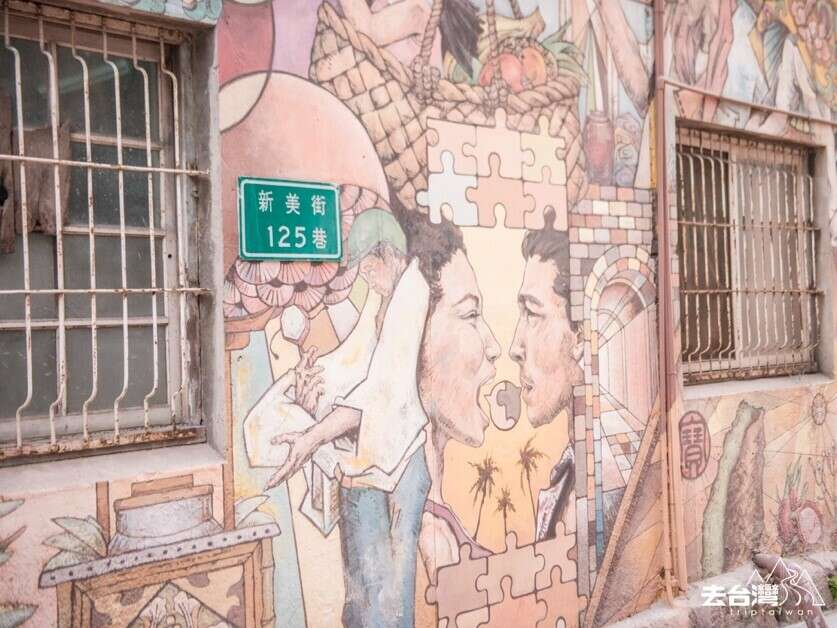 Ⓒ Xinmei Street used to be full of rice shops; it is now a co-existence of old fashioned stores and modern shops
The street food culture started from the rice refining mortar shops in the past, which meant that it was a gathering location for the workers of rice refining shops. Nowadays the street culture has regained its vitality in Tainan, of which Xinmei Street is one of the many small and narrow streets where old and new shops are co-existing. "Chi Kan West House" was the old house that belonged to the Hung family's "East Asia Company" that was selling leathers, and "Hsin-She-Yi Paper Shop" was a shop that sells firecrackers. With newly opened Café, Ice cream popsicles shop and many more, there are lots of little surprises to be dug up in these small alleys.
◤Xinmei Street◢
Transportation:About a 1-minute walk from Ye-Jin Salty Porridge; around 7 minutes driving distance from Tainan Train Station.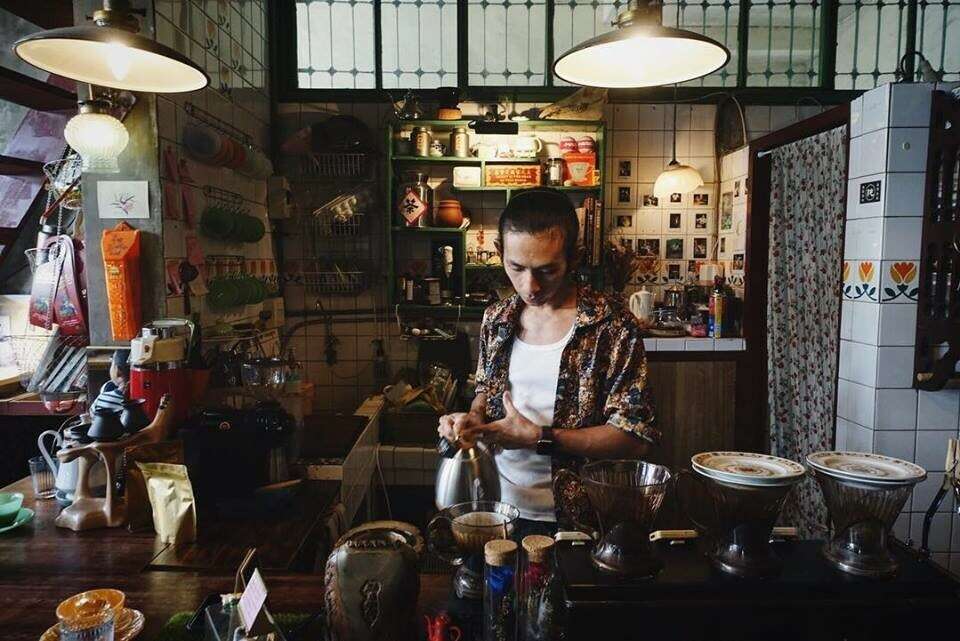 Caption: The reason Xiao Yi opened the shop in Yongle Market is because he thought that this place felt just like Kowloon Walled City.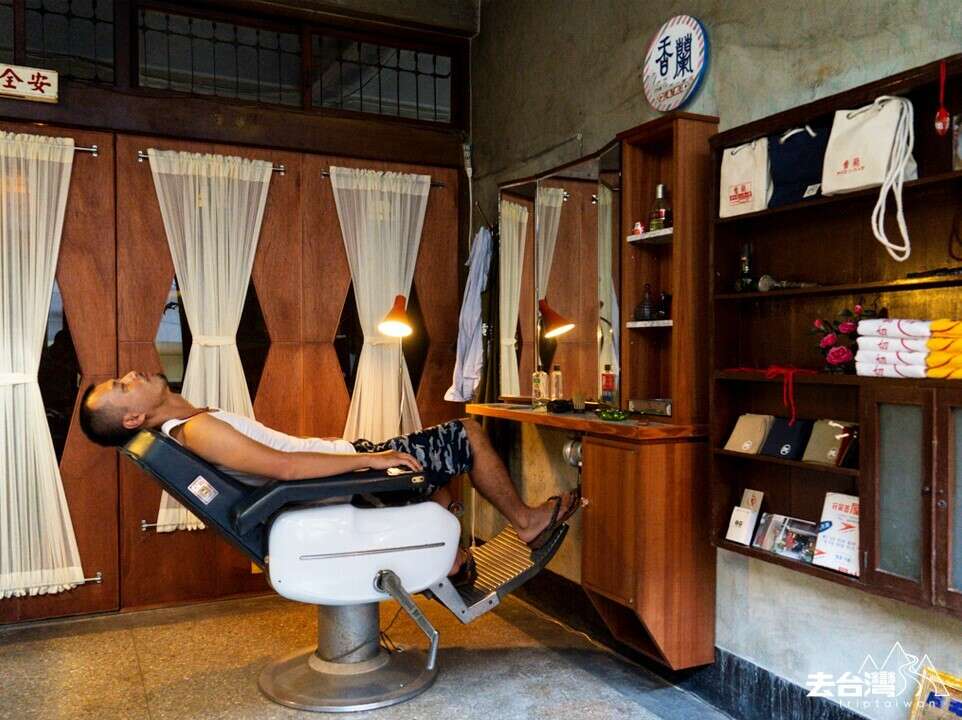 Caption: Shiang-Lan in Yongle Market
Ⓓ Besides the street food in Kouhua Street, there are 3 hidden gems inside Yongle Market.
Any tourist who comes to Tainan already knew about Kouhua Street, because it is famous for street foods. Even the goddess of star, Vivian Hsu, came to have Gin-De spring roll and to locate Fu-Shen-How savoury rice pudding (however, the locals always eat at the Yi-Pin savoury rice pudding at the opposite side of the street.) But actually there is a hidden coffee shop with the theme of Kowloon Walled City, a concept shop that once was very popular for old fashioned Taiwanese "Shiang-Lan men's permanent curls" (though, it is mainly selling T-shirts now) and there will be a sushi bar reopening in May, which is called "Majikku Club."
◤Yongle Market◢
Transportation:Around 6 minutes walking distance from Xinmei Street; about a 6-minute drive from Tainan Train Station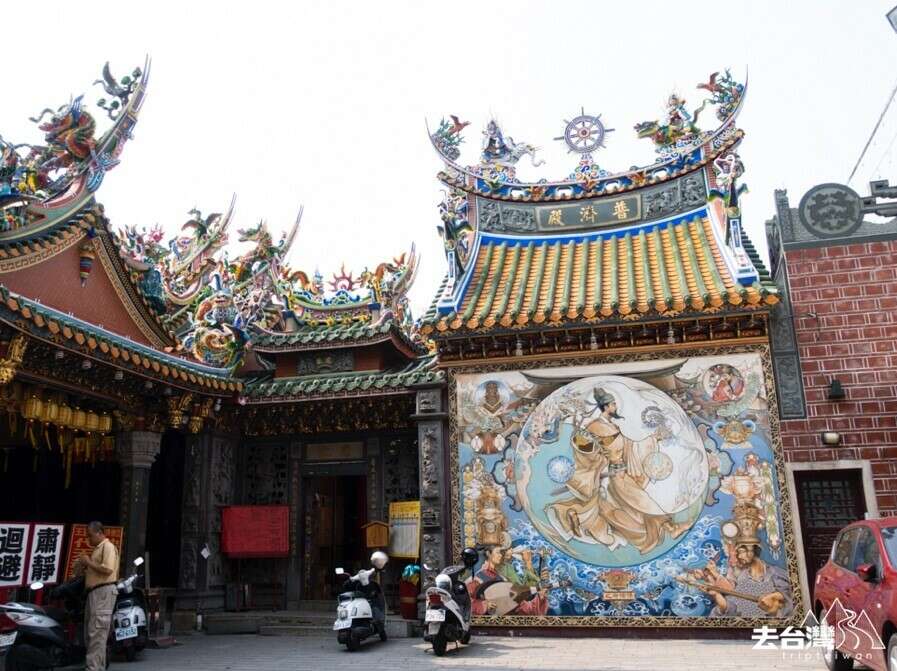 Caption: Fresco painting of artist Hsu Jose in Pu-chi Temple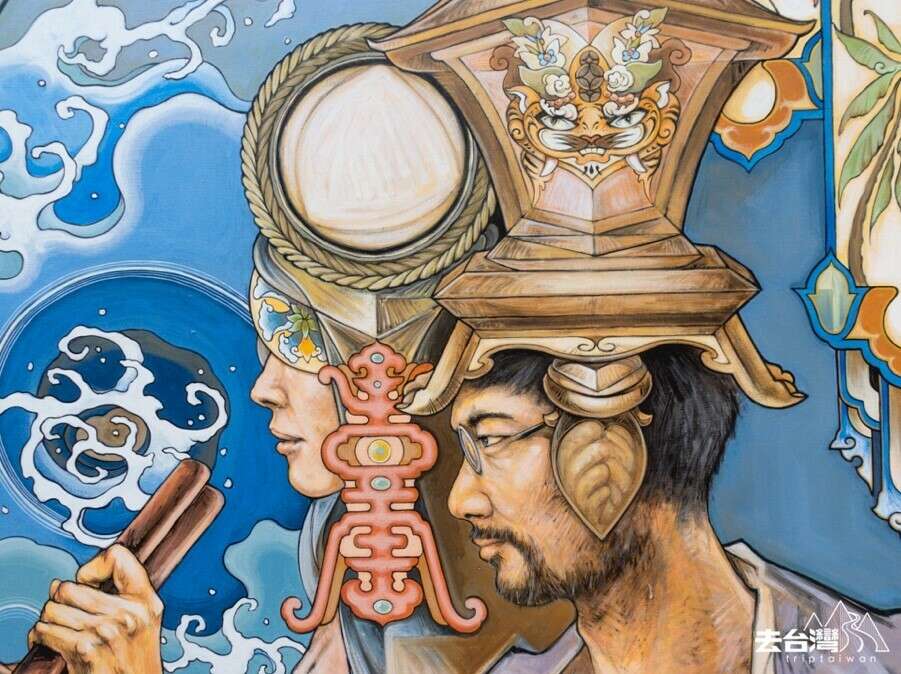 Ⓔ Finding the fresco painting of artist Hsu Jose in Pu-chi Temple
In the beginning of this introduction, we have described that the entire Tainan City is just like a museum or museum of the fine arts, and we can proudly say that the hand painted fresco of Hsu Jose is the best example to prove our point. Hsu Jose is an artist who had been to Spain to portrait people in the streets. There are a lot of art works of Hsu Jose in many small alleys in Tainan, which causes people to do treasure hunts around Tainan City (to find every piece of artwork). His art works combined traditional folk religions and modern elements. Along with mild touch of colours and the composition that arouses further imagination, every piece is quite unique.
◤Fresco painting of artist Hsu Jose in Pu-chi Temple◢
Address: No. 79, Pu-chi Street, West Central Dist. Tainan City.:
Transportation:About 2 minutes walking distance from Yongle Market; about 7 minutes driving distance from Tainan Train Station.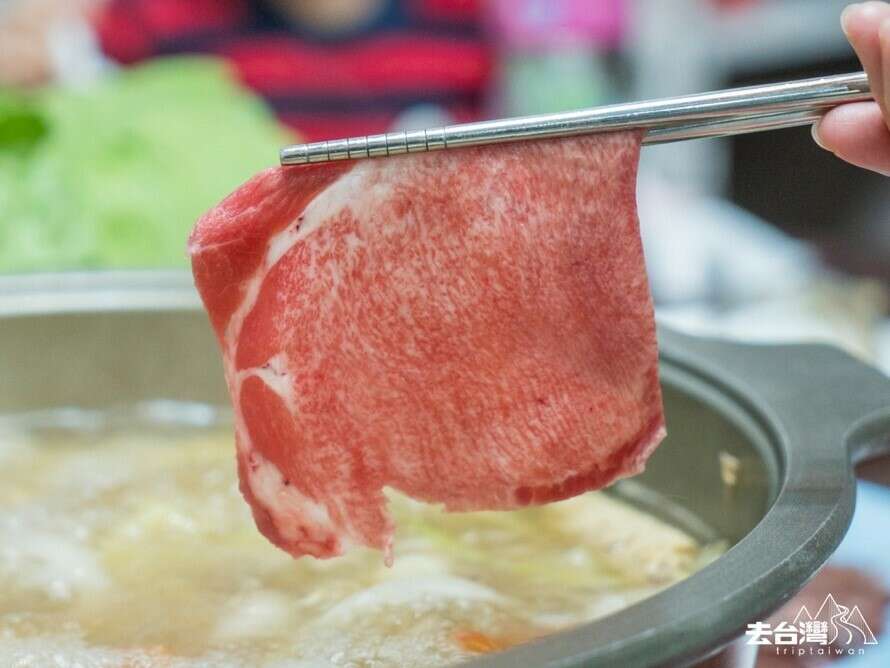 Ⓕ The fresh beef hot pot that is worth the taxi fare
People in HK can have hot pot all year long, and since Tainan has the one and only freshly butchered beef in the country (which means that after butchering, the beef is not stored in the refrigerator but sent directly to the shops that serves fresh beef hot pot). So, let's go have fresh beef hot pot! We recommend 2 popular local fresh beef hot pot shops, Ar-Yu Beef ShabuShabu and Liu's House Beef Hot Pot, both are very popular for the locals even though it is a 20-30 drive from downtown, but these 2 shops are all very delicious and worthwhile. Our friends, who work as chefs, have all came to enjoy the food, giving praise and a big thumbs up to the delicious fresh taste as well as the reasonable prices, which is only a little more than one hundred HK dollars.
◤Ar-Yu ShabuShabu, Liu's House Beef Hot Pot、◢
Transportation:Around 20 minutes driving distance from Yongle Market by taxi.
For more contents about the Tainan Trip introduction, please go further to "Day2"
https://www.twtainan.net/en/tours/columns/detail/3586