:::
Anchor

Enjoy a leisurely tour in the castle town with the App. With the help of the mobile tour guide, check in to places as you tour Tainan. Instant push notification, exclusive itineraries, tour recommendations, transport information.
Visit the slow-paced ancient city with Travel Tainan App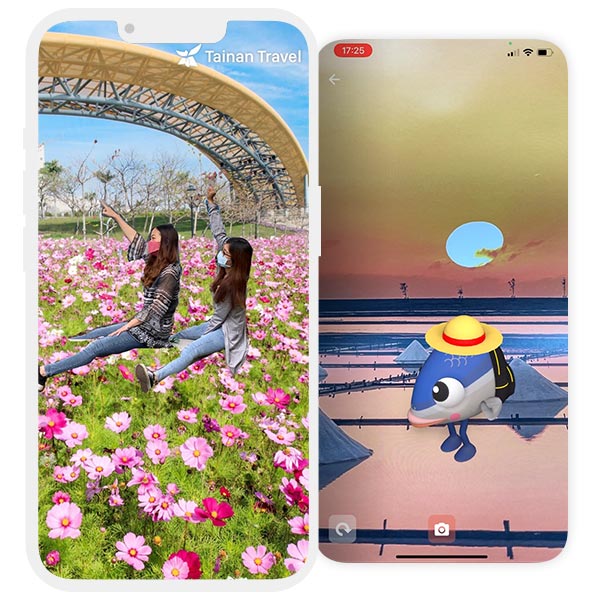 Take AR photos
Visiting Tainan with Sababoy. Turn on the AR camera, take photos with Sababoy, and make the best memories.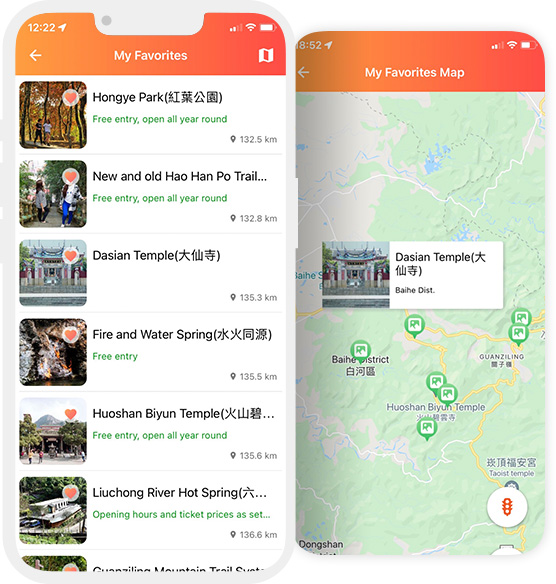 Attractions, My Collection
Plan your exclusive Tainan itinerary Save your favorite attractions, food, and accommodations with one finger. Launch "My Collection" to browse your exclusive tour map of the castle town.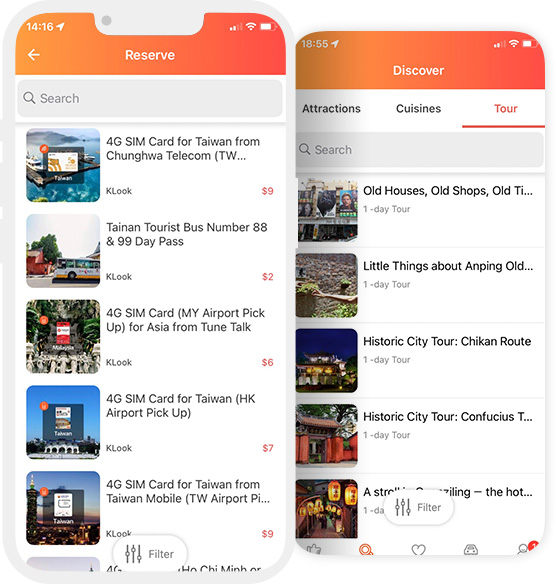 Itinerary
Tour recommendations for Tainan, a historical city With so many tourist attractions in Tainan, are you at a loss on how to plan your itinerary? Don't worry as we have comprehensive itineraries for your reference, ranging from 3-star Michelin to ecological tours.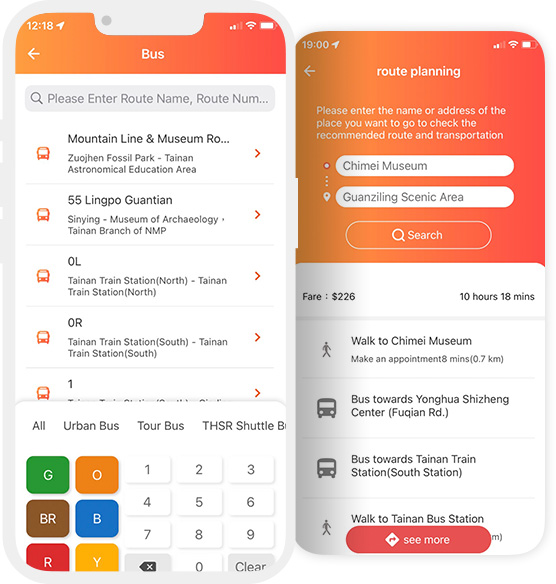 Traffic and National Freeway information
Worry-free travel with detailed transport information The App provides one-click dynamic bus information, bike rental and traffic conditions on national highways, offering a worry-free travel for backpackers, self-drive travelers or family trips.NOW, what you waiting for? Take this chance causes you will have a fantastic travelling experience.