:::
Anchor


Discover Tainan, an ancient cultural capital that never fades
"Tainan is the very place where people could realize dreams, strive for success, fall in love and marry to significant others, and then lead a comfortable and pleasant life."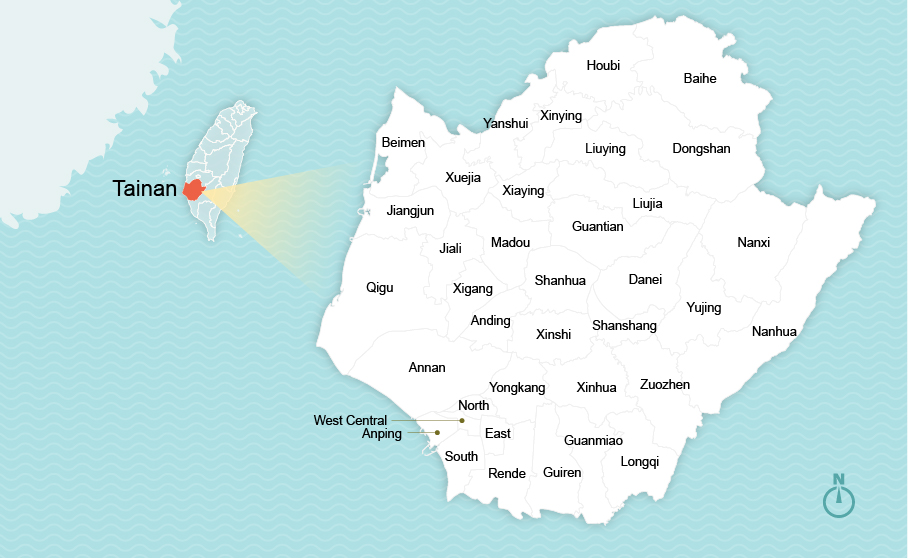 Visit the marks of history in Taiwan's old capital
Tainan was established in 1620. It was the first walled city in Taiwan and was also the place of origin of the name "Taiwan." Tainan City is located south of the Tropic of Cancer; it has a sub-tropical monsoon climate, warm and with a small amount of rainfall though the year; Tainan enjoys more hours of sunshine per day that any other place in Taiwan, and has an average temperature of 24.1c. Today, Tainan has 34 districts; they were formerly under Tainan City and Tainan County under Tainan Provincial Government but came under Tainan City's jurisdiction when Tainan was made a special municipality in 2010.
A walk around Tainan is like steeping back in time. As the first city in Taiwan, it was, of course, the source of the development of people's livelihood; you can visit the first Confucius temple in Taiwan and marvel at the place where education in Taiwan originated; visit the various big temples and see traditional belief passed on to this day; take a trip to the ancient canal and witness the ebb and flow of civilization. In Tainan, turn a corner and you will encounter an ancient temple or historic site telling stories of the city from long ago.
Tainan is also famed for its many reasonably priced, and delicious must-try snacks; the city's food was once recommended by the renowned travel guide the Michelin Green Guide; fresh and tasty beef soup, rice cake with dried fish and braised pork on top or aromatic steamed rice cake etc., are unique staple foods and old-time snacks that are part of the foundation of Tainan's gastronomic culture and bear the historical memories of more than 300 years.