:::
Anchor
27 Tainan gourmet restaurants selected for Michelin Bib Gourmand 2022: Classic snacks and traditional Taiwanese cuisine receive affirmation.
Posted Date:2022-08-23
630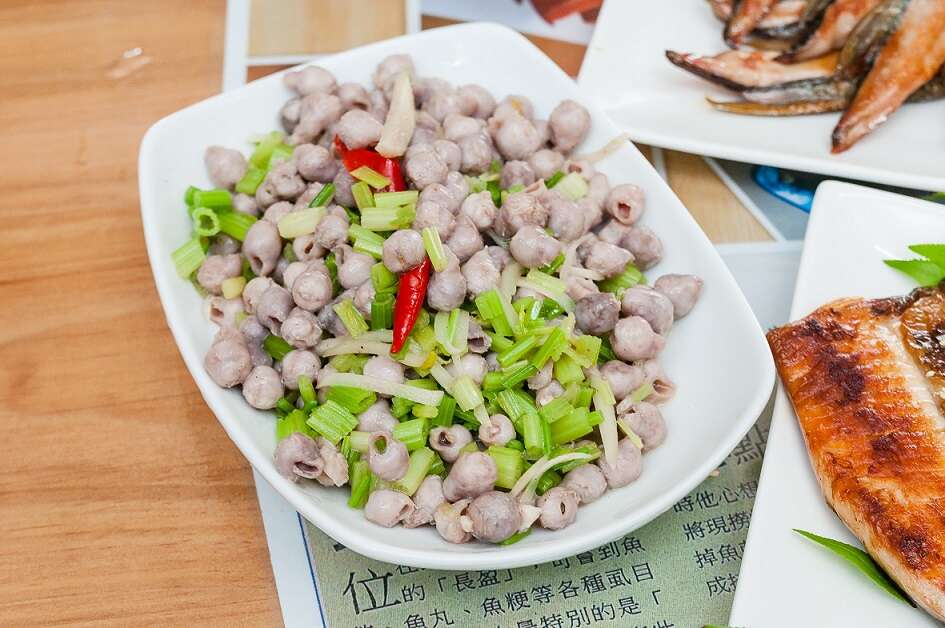 Introduce
The annual major food industry event, Michelin Guide's Bib Gourmand, released its selection results today (23rd). Tainan was included among the cities assessed for the first time this year with 27 gourmet restaurants selected, becoming the city with the highest number of newly selected Bib Gourmand restaurants. Well-known snacks passed down over many generations, delicacies featuring fresh local ingredients, Taiwanese cuisine fusing traditional methods with new elements and the warmth and vitality of store reception all left deep impressions on the Michelin judges, who were fully immersed in the charms of the historical city of Tainan.

Tainan Mayor Huang Wei-che said that Tainan is the capital of gourmet food and the unique cooking techniques and specialty cuisines created over 400 years of cultural interweaving has received global affirmation. CNN has praised Tainan as the king of the food industry, while Wall Street Journal food writer has likened Tainan to a world food museum. To prepare for this year's Michelin Guide assessment, the Tainan Tourism Bureau organized a series of activities beginning from last year (2021), including two Bib Gourmand snack sharing sessions centered around Bib Gourmand categories as the theme, to guide local business operators in getting to know Bib Gourmand categories better through the heads of selected Taipei and Taichung businesses.

Director-General Kuo Chen-hui of the Tainan Tourism Bureau said that Michelin Bib Gourmand targets business operators offering three quality dishes (excluding beverages) for under NT$1,000. Tainan is known for affordable food and the 27 selected stores include 19 snack stores, 2 congee stores and 1 noodle store, as well as a variety of well-known snacks that passed down over decades, such as milkfish dishes, pork glass noodles, rice cake, porridge buffet, eight treasures shaved ice dessert, Spanish mackerel thick soup, beef soup, mutton soup, squid vermicelli, bowl kway, porridge and danzai noodles. The five Taiwanese cuisine restaurants selected include Amei Restaurant, Zhu Xin Ju, Dong Xiang Taiwanese and Seafood Cuisine, Po-Jen Store and Traditional Tainan Feast (Anping), which each have their own characteristics and devoted much effort into the restaurant environment, ingredient selection and cooking technique, allowing guests to immerse in the atmosphere of Taiwanese cuisine in Tainan.

Chou Jung-tang, owner of selected restaurant Zhu Xin Ju, thanked the Michelin judges for their affirmation of traditional Taiwanese cuisine. Since the pandemic broke out, the climate of pandemic prevention and lack of work has made operations very difficult for Taiwanese restaurants. Chou said he feels moved to be recognized for the restaurant's perseverance in Taiwanese cuisine and would like to thank the Tainan Tourism Bureau for their help and encouragement. Head chef Tsai Jui-cheng of Dong Xiang Taiwanese and Seafood Cuisine said that efforts in constantly acquiring new knowledge and making improvements over the years have not gone to waste. He has managed to keep classic Taiwanese cuisine in Tainan up to speed, and abides by a philosophy of just sticking by one thing and doing it well. He thanked Michelin for their affirmation and the Tainan Tourism Bureau for their help and hard work. He says the future road is a long one and that his colleagues in F&B must continue to work hard in securing the position of Tainan food. Hsieh Chia-hsin of EPI Seafood House expressed her gratitude for the affirmation from the world-renowned Michelin Bib Gourmand, and hopes that more people can get to know Tainan food and the delicious taste of milkfish, so that more tourists from within Taiwan and abroad can come and experience the offerings of EPI Seafood House and get to know the beautiful Beimen District of Tainan. Chou Chien-wen of Po-Jen Store said he is very happy to receive affirmation from Michelin, and that Tainan food culture has already taken root, such that the pharmacy has transformed itself into a medicinal cuisine restaurant. He says that the restaurant will continue to persist and work hard in the area of medicinal ingredients and would like to specially thank the Tainan City Government and Tainan Tourism Bureau for their help in enabling the store to be seen. Chairman Li Jih-tung of Traditional Tainan Feast said that the restaurant has integrated the local lifestyle and authentic cuisines and culture of Tainan into the restaurant, from store decorations to the menu. He hopes that guests who visit can immerse themselves in the rich atmosphere of Tainan and thanked everyone for their love and recognition. He says that Traditional Tainan Feast will continue to work hard in the future and persevere in providing quality Taiwanese cuisine and services and welcomes all to visit Tainan and embark on a journey of delicious food tasting.

Aside from the stores selected for the Michelin Bib Gourmand this year, there are also small stores in Tainan serving delicious food hidden from the public eye. All 37 districts feature a variety of delicious food that are worth exploring and visitors can create an exclusive Tainan food map for themselves in the process. The Tainan Tourism Bureau will also continue advocacy and promotion efforts, consolidating various Tainan cuisines and snacks collected from the Tainan Michelin Carnival held previously together with the business operators selected for 2022 Michelin Guide this year, to transform the Tainan Michelin Carnival platform into a Tainan food platform for the reference of local and overseas tourists and increase promotion and exposure for the food of various districts. It will continue to work towards the next phase in its goal of pushing Tainan food tourism onto the world stage. Keep your eyes peeled and visit Tainan for delicious food.