:::
Anchor
Public Art Greetings from the Whale Receives Major Landscape Award
Posted Date:2019-12-06
581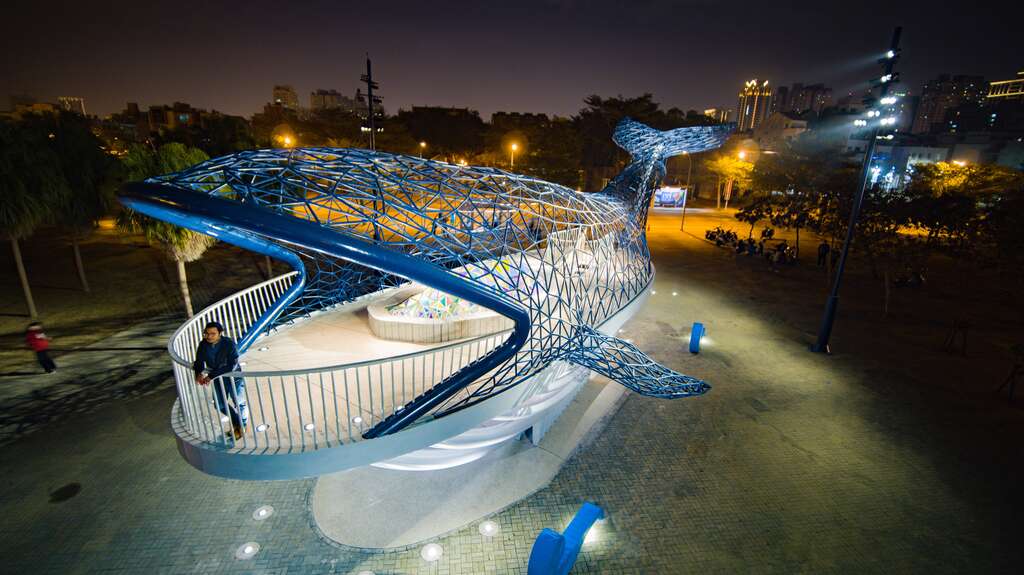 Introduce
A public art artpiece "Greetings from the Whale", located at the Anping harbor front, which opened earlier this year, has not only attracted tourists to stop and enjoy the scenery of the harbor, but has also become a hot spot for social media buzz due to its colorful and eye-catching design. It has become a popular new attraction in Anping since its unveiling. It was announced today (Dec 6) that the Greetings from the Whale won the 7th Taiwan Landscape Awards 2019 - Special Theme Category Award. With fierce competition from all over the country, the award is truly well deserved, and it further epitomizes the beauty of the landscape of Anping District.
Mayor Huang Wei-Che attaches great importance to the development of tourism in Anping District. In addition to vigorously promoting the development of the hospitality and tourism industry, he has also emphasized on the improvement of the tourism environment and the creation of new tourist attractions, and is steadfast in his belief that in addition to maintaining the quality of tourism services and facilities, more thoughtful and appropriate tourism services can be enhanced, so that tourists will feel the warmth of Tainan and want to return to the city again and again in the future.
Director Chen Hsin-An of the Tourism Bureau of the Tainan City Government noted "Culture like a deep bowl, landscape rich in aesthetics, marketing that is dynamic, and service that is the most thoughtful" is the goal he set, and the award-winning public art Greetings from the Whale is evident that the goal of landscape rich in aesthetics can come true. In the future, the Bureau will continue to work hard to achieve these goals.
In addition, Tainan will host exciting activities every week in December. In addition to visiting Anping to marvel at Greetings From the Whale, Tainan in winter is the best place to enjoy the mud hot spring in Guanziling and taste the unique hot beef soup in Tainan. Tainan recently held the "Yuejin Art Museum-Autumn Exhibition" from Nov 23, 2019 to Feb 16, 2020 and the "Holland Village Windmill Festival" from Nov 29 to Dec 8, 2019, "Tainan Christmas Lantern Festival" from Dec 1, 2019 to Jan 5, 2020, and the internationally renowned cartoon "Adventure Time" will be visiting Tainan, where Jack the Dog and Finn the Human will be coming to Tainan from 12/7-12/31 for their winter adventure. Many other exciting events have also been planned awaiting your visit. Visitors are invited to make full use of the government's winter travel subsidy program for their visit to Tainan. For more information about Tainan tourist attractions and events, please visit the Tainan Tourism website (https://www.twtainan.net/) and the Tainan Tourism Fan Group (https://www.facebook.com/traveltainan).