:::
Anchor
玩樂攻略
Dreamy floor-to-ceiling glass wall

Occasional bazaars

Street performances from Friday to Sunday

Eye-catching ship-style exterior in blue and white and bright orange


Introduce
Attractive Building Exterior and Relaxing Afternoon with Water and Beach Fun
The Golden Coast Ark, with its eye-catching ship-shaped appearance, is located on the Golden Coast of Tainan. The bright blue, white and orange color scheme makes it seem like a giant ark standing resolutely on the coast. When you step through the orange doorway and enter the cabin, you are greeted by a large floor-to-ceiling window that offers an uninterrupted view of the sandy beach and the ocean. The pure white tables and chairs reflect the white clouds in the sky. In the center of the lobby, there is a pure white grand piano seems to only appear in movies, adding to the romantic ambience with the blue sea and sky in the background. A sandy beach runs for many kilometers outside the Ark. If you visit the beach outside the ark at dusk, you will see a large area of golden color sprinkled on the shore, turning what you see into a warm orange-red glow.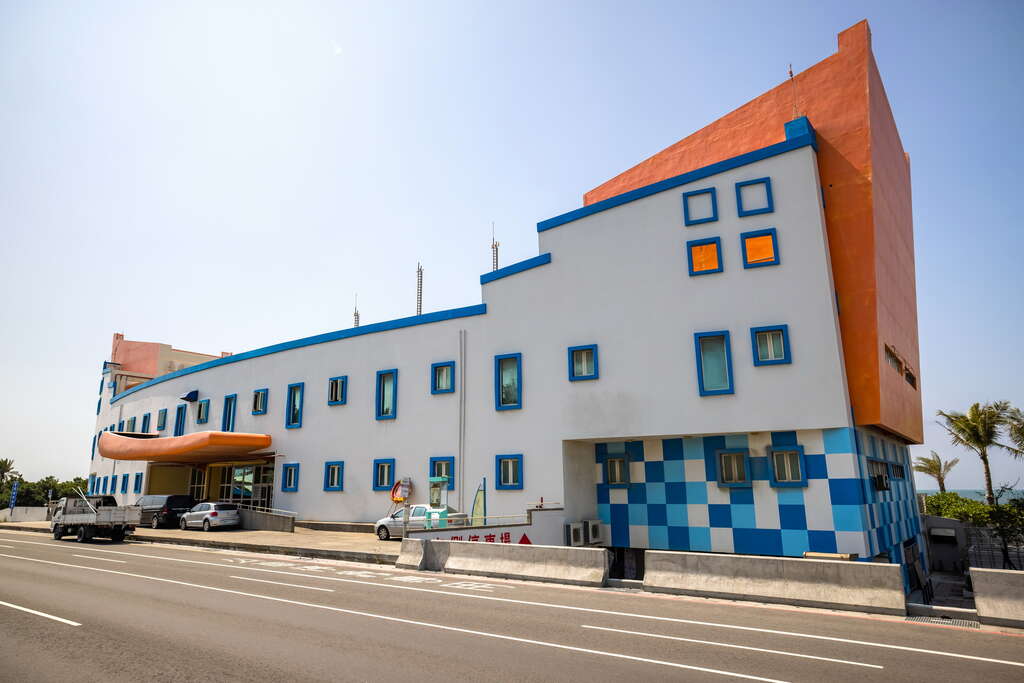 Large Floor-to-ceiling Windows with Ocean Views
Facing the beach, there is a large pure white glass view window, through which you can marvel at nearly five kilometers of sandy beach and the blue sea of the golden coast. You can leisurely lean in front of the window and watch the sunset, the blue sky and the beach outside the window. This is one of the features of the Golden Coast Ark. Instead of being outside in the hot sun, you can enjoy the sea view from the comfort of the interior.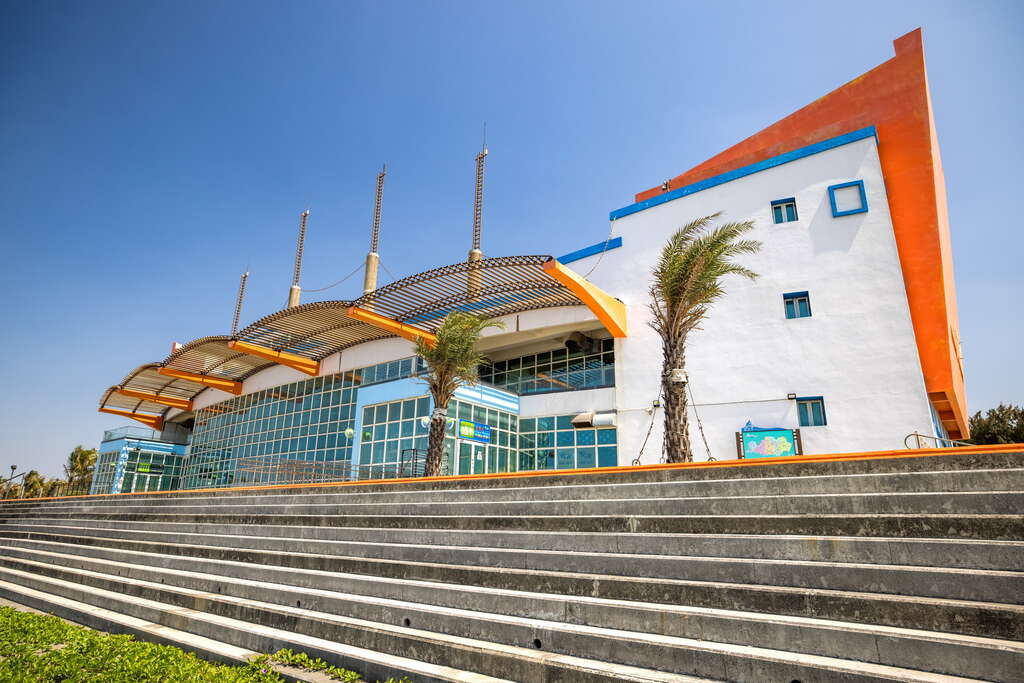 Exclusive Children's Playroom for Parents to Enjoy the View with Peace of Mind
To allow parents to play in the Ark with peace of mind, there is a children's playroom called the "Arkids Children's Pavilion" in the Gold Coast Ark, which not only provides a playroom with all kinds of toys, but also has a storytelling room and DIY experience. There are staffs on site to accompany the children to have fun, so the children are definitely not bored here, and parents can feel free to leave their children in the play area and enjoy the exotic ambience of the place. Such considerate services make the Gold Coast Ark an excellent place for parents and children to visit together.
With the beach and the sea, delicious meals and an exclusive playroom for children, parents can be at ease and give themselves a relaxing afternoon. Find a leisurely weekend, bring your family or friends to this place, step on the waves and take beautiful pictures!