:::
Anchor
Sunday:Open 24 hours a day
4
玩樂攻略
A variety of exquisite scenery and 3D wall paintings to keep your shutter clicking
Hidden in the tiles are the words that tell the life story of one of the great literary figures of Taiwan
Slow down and find out how many "snails" there are in Snail Alley!
An interesting combination of old and new architecture, enjoy the quiet tranquility in the midst of the hustle and bustle

Introduce
Transform Yourself Into a "Snail", Amble in the Quiet Lanes of the Busy City
The painted bookcase standing resolutely in a busy street subtly indicates to something surprising in the dark alley. When you see this painted bookcase, it means that you have arrived at Snail Alley! So don't doubt, just walk into the alley! Located in the West Central District, Snail Alley is a neighborhood lane surrounded by Section 2 of Yongfu Road, Section 1 of Minsheng Road, Section 2 of Ximen Road and Zhongzheng Road. Situated next to a busy street, Snail Alley is yet so quiet that people can't help but slow down their pace.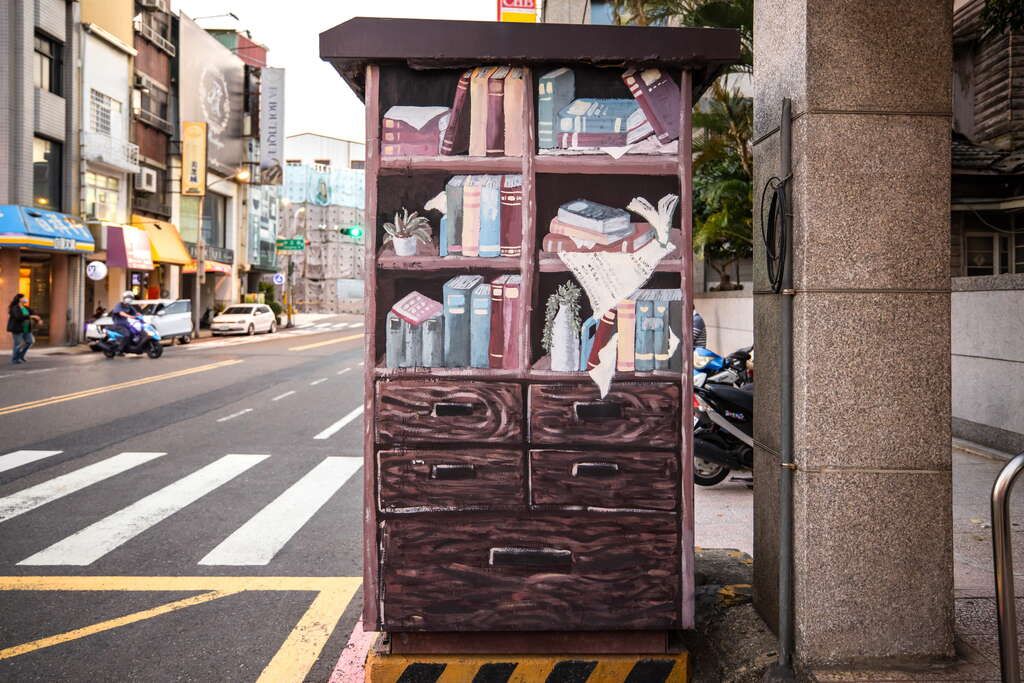 In Snail Alley, the old red brick buildings juxtaposed with a new trendy minimalist style quietly tell the history of this ancient city. Learning from snails, and amble gently and slowly through the inviting alleyways filled with a cultured ambience, search for "snail" installation art hidden in various corners: some are bright and lively, standing in a prominent position, waiting for visitors to pick up their cameras and snap away at their beauty; others are low-profile and hidden in inconspicuous corners or along the walls, so you will miss them if you are not careful. If you come to Snail Alley, don't miss the chance to find these snails!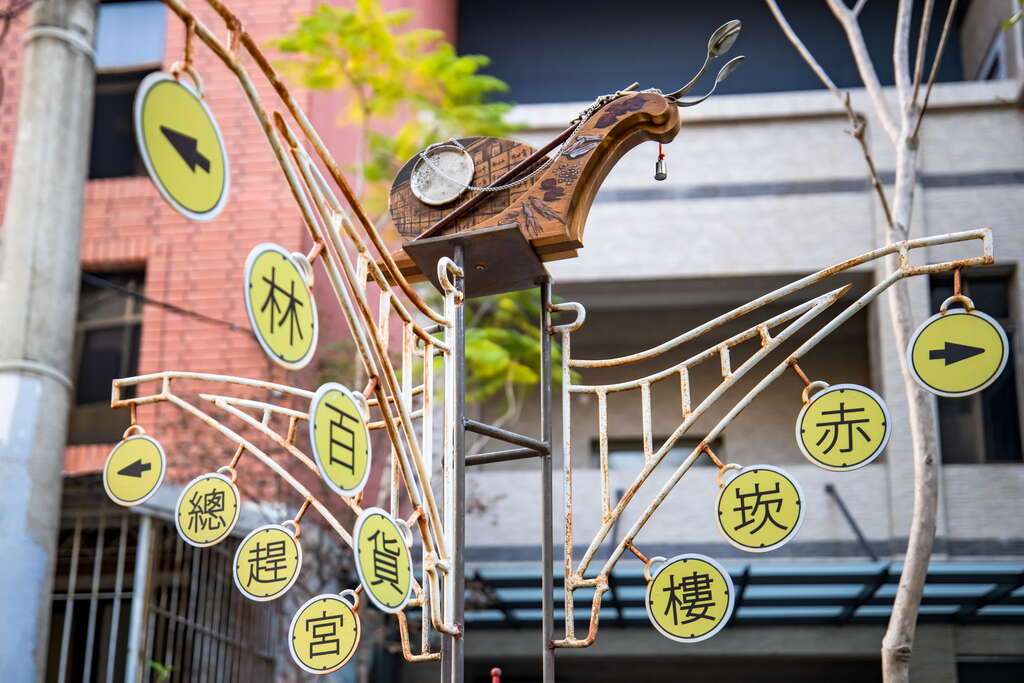 Take a Peek Into the Life of a Great Literary Figure
The name "Snail Alley" is derived from the scene of "Snail Alley" mentioned in the novel "The Past is Like a Cloud" written by noted Taiwanese literary scholar Yeh Shih-tao. The current location of Snail Alley was the last residence of Yeh Shih-tao in Tainan before his death. Some of the lines from "The Past is Like a Cloud" were also engraved on the tiles of Snail Alley.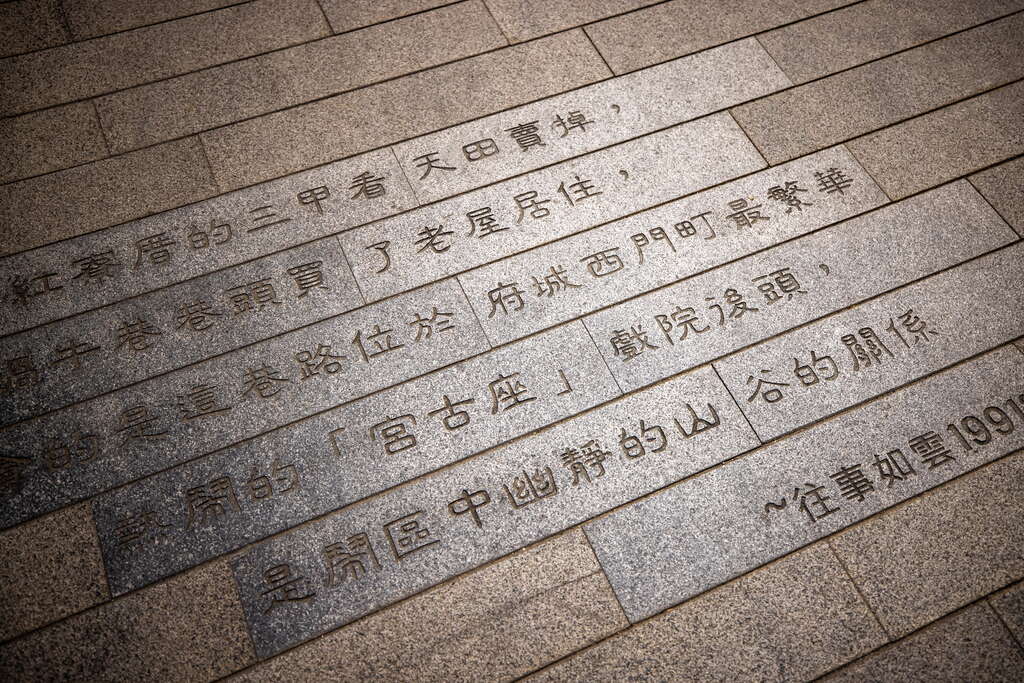 The scenery and 3D wall paintings, blended with the mood of Yeh Shih Tao's works, are like bringing visitors into the space of a snail's dwelling at that time, simple but resonating, narrow but authentic.
If you want to learn more about the life of this famous literary figure, why not visit the nearby Yeh Shih-tao Literary Museum and follow his writing as you peek into his great literary ambitions?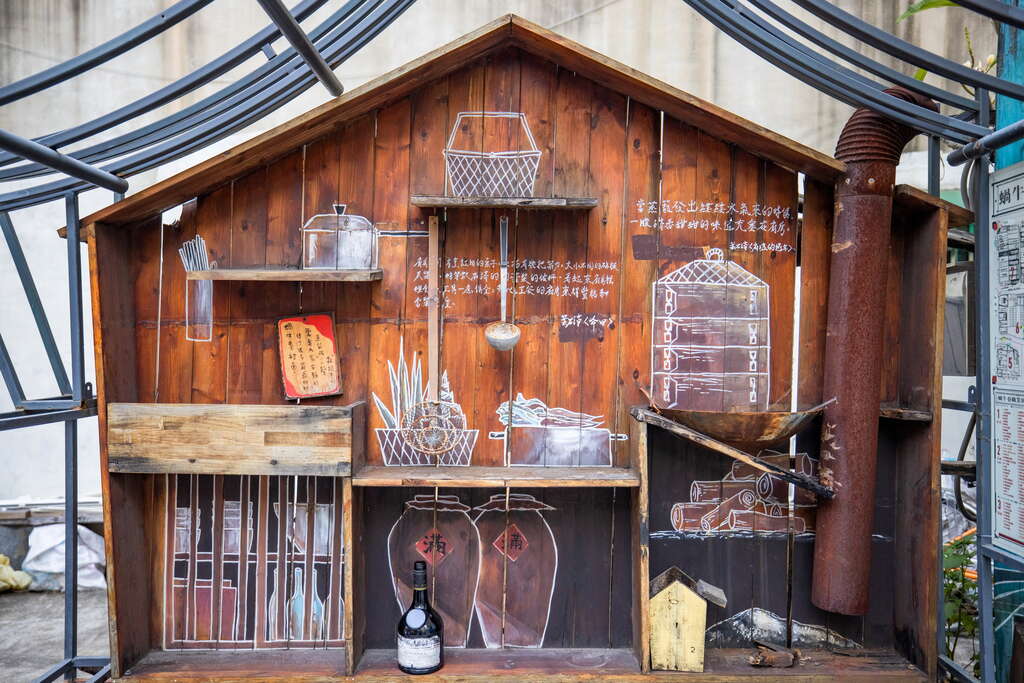 Reward yourself with a day off for your hard work. Think of yourself as a snail and amble down the lane with countless snails.