:::
Anchor
Guantian Visitor Center(官田遊客中心(交通部觀光局西拉雅國家風景區管理處行政中心))
玩樂攻略
Instagrammable sky frame installation art and scenic infinity pool
Wide grasslands with deer landscape art allow you to run around to your hearts content.

Fun Siraya VR Go CreCar for a thrilling ride

Combined with Siraya imagery and architecture


Introduce
Architectural Design Incorporating Elements of Siraya Culture
The Guantian Visitor Center occupies a vast area surrounded by endless fields, and is conveniently located near the Wushantou Interchange on National Freeway 3.
The eye-catching exterior of the building is designed by combining the imagery of the Siraya tribe with the concept of the Siraya settlements, adopting the three elements of Tainan's "sunshine", the "wind" of the Chianan Plain, and the "water" of the Siraya belief in the deity Ali-zu. The main color palette of the building is traditional Siraya clothing, with white as the main color and blue and yellow as the accents. The building also follows the tradition of the Siraya settlements in facing water bodies, which gives off the impression of the building surrounded by the mountains and fields from a distance, adding a sense of tranquility and ethereal beauty.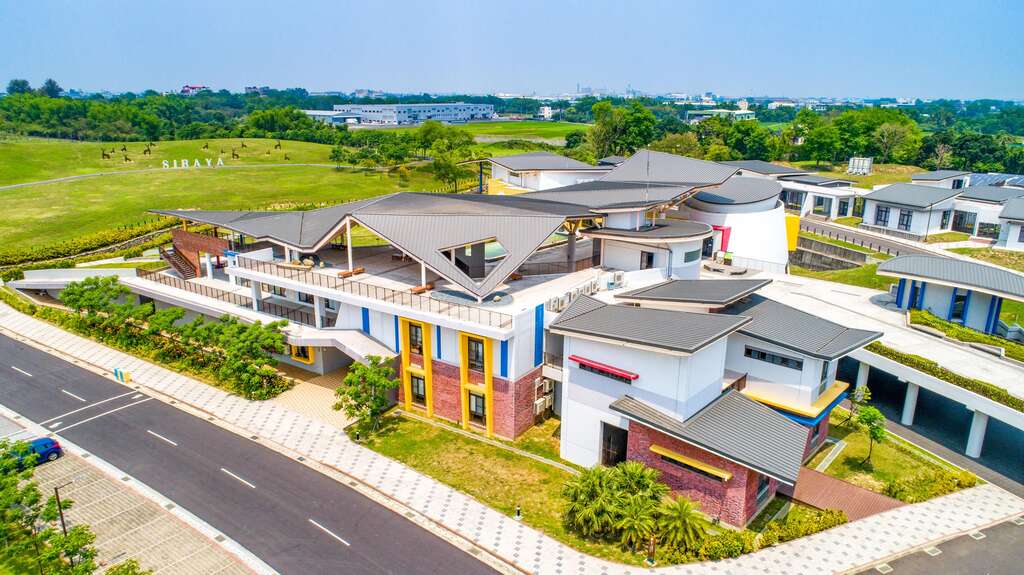 Popular Photo Spots & Multifunctional Indoor Facilities
There are various amusement facilities at the Guantian Visitor Center, and the "Siraya Go CreCar" VR game experience is a must-experience attraction. Don't forget to register at the front desk to play! There is also a 120-degree panoramic display at the side, constantly showcasing the beautiful scenery of Siraya Scenic Area. Inside the Visitor Center, you can find famous products from all over the world, so that visitors will not leave empty-handed. The Visitor Center is also an exhibition room where special exhibitions are held from time to time. The infinity pool on the second floor is also a good place to take Instagrammable pictures, but the scenic pool is for appreciation only; no swimming or water-playing is allowed.
The third-floor observation deck is where you will find the sky frame, which is also perfect for taking beautiful shots. On the deck, you can spot the rice fields, water caltrop fields and fish farms in the distance. If you have a telescope at hand, pick it up and look further away, you may be able to see wild birds in their habitat.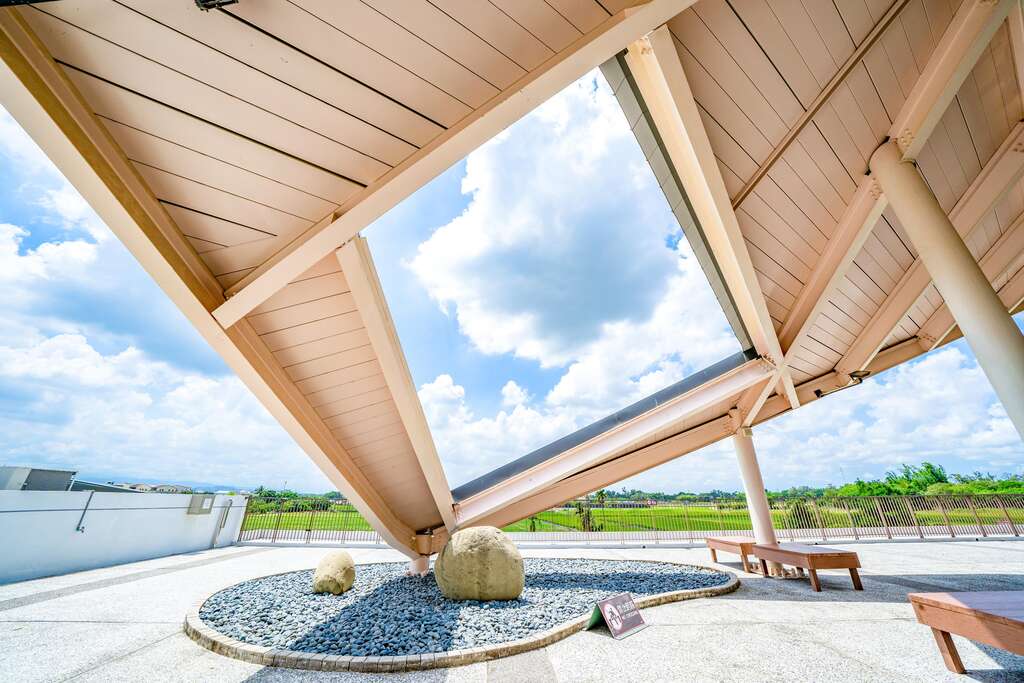 The Formosan sika deer was one of the main prey of the Siraya people in ancient times, so the deer can be considered the representative of the Siraya people. On the grass field with landmark English letters and sika deer installation art, there is also a snow-white paper crane installation called "Wishing Crane, Soaring Happiness" (許願鶴 幸福翔起). The snow-white skeleton outlines the structure of the wishing paper crane against the blue sky and the green grass, bringing a sense of blessing and hope.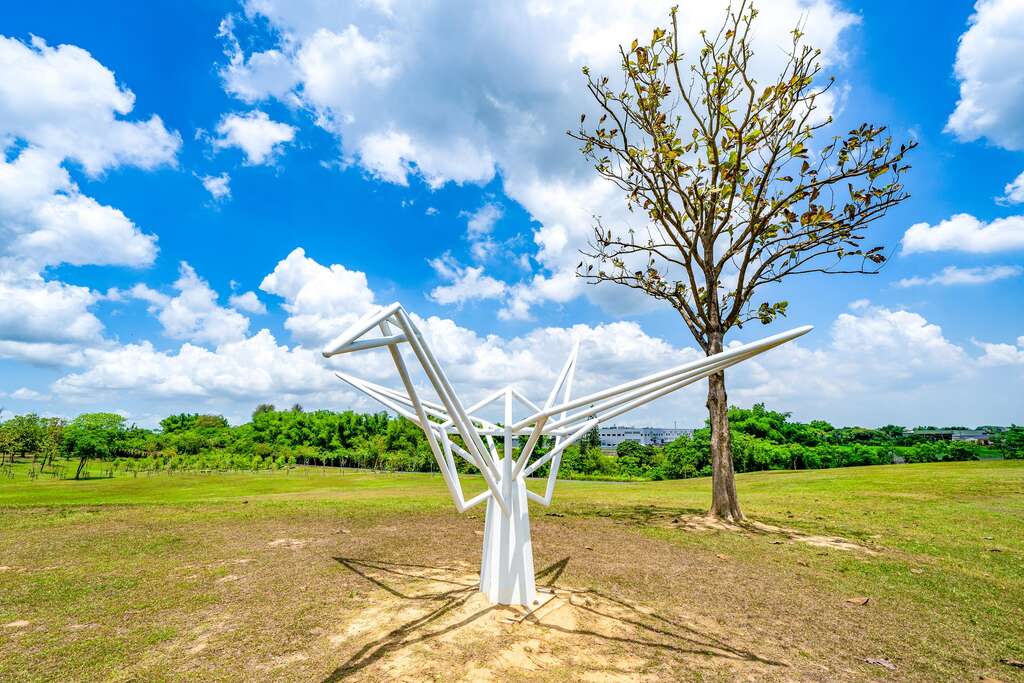 In addition to photo spots, the Guantian Visitor Center also offers a very family-friendly environment. Come to the Guantian Visitor Center on a weekend and experience Siraya culture!
Facilities
Visitor Center
Introductory Lecture
Viewing Deck
Public Restroom
Parking Lot
Internet
Shop
Hiking Trail