:::
Anchor
Wanglai Park (Da Tan Pi)(旺萊公園(大潭埤))
Monday:Open 24 hours a day
3.8
玩樂攻略
Formerly known as "Bi-Yi-Tan"(弼衣潭), this lake was built during the Ming and Cheng dynasties and has a history spanning centuries.
Serene lakeside and wide trails, a great place for weekend walks

The largest lake in Guanmiao District


Introduce
One of Eight Historic Scenic Spots in Taiwan "Xiangyang Spring Scenery"
The lake, formerly known as "Bi-Yi-Tan"(弼衣潭), used to irrigate a large area of rice paddies and was the largest pond in Guanmiao District. The tranquil lake reflects the blue sky and white clouds, while the large ears of green rice paddies surrounding it swerving with the wind as farmers work hard in the fields. The beauty is so resonating that Datanpi Lake was listed as one of the eight scenic spots in Taiwan in the Qing Dynasty, and given the name " Xiangyang Spring Scenery ".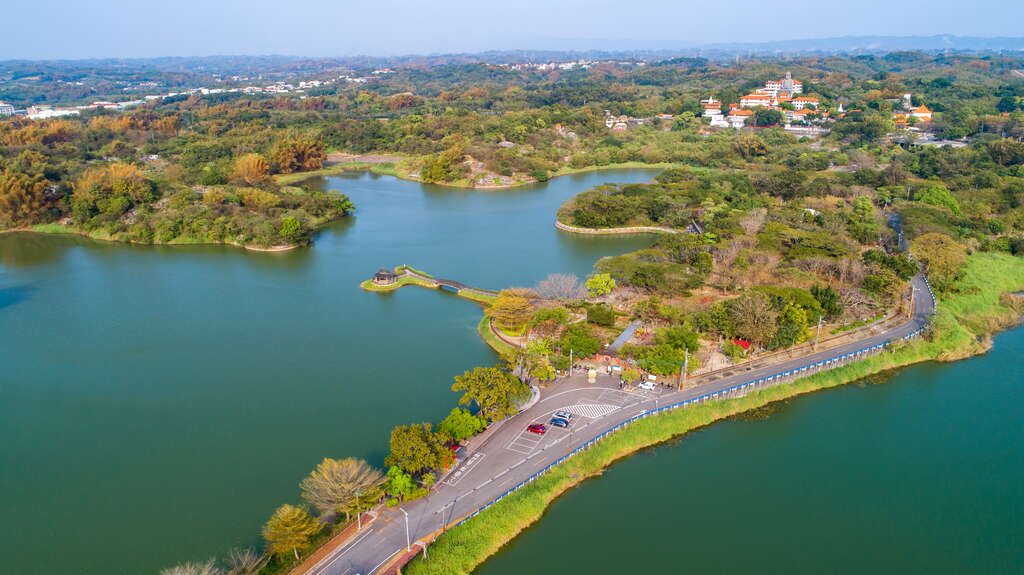 Datanpi Wanglai Park
When you pass through Datanpi along Wanglai Road, you will find an imposing giant pineapple standing by the roadside, which is a famous landmark art installation in Datanpi Lake Wanglai Park, inspired by one of the three treasures of Guanmiao: pineapple, bamboo shoots, and Guanmiao noodles. In the park, trees are widely planted to add greenery, and there are easy walking trails and parent-child play facilities, as well as sports equipment for seniors. While strolling through the park, surrounded by the lake, visitors can enjoy the beautiful scenery at ease.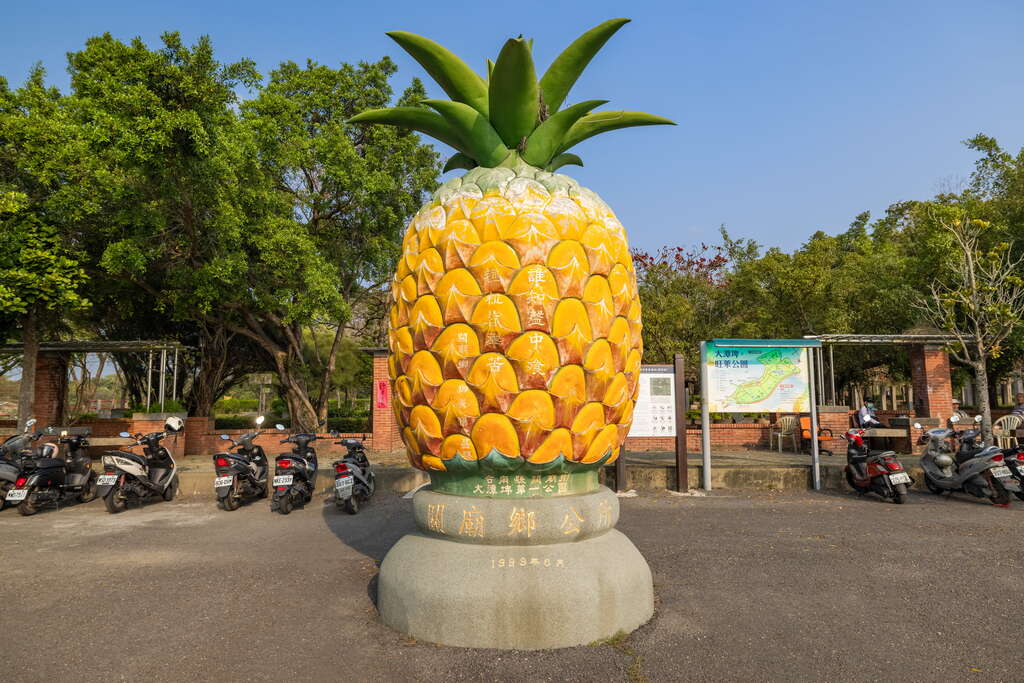 Free Summer-Only Water Park
When you stroll through the greenery of Daitanpi Wanglai Park, you will find a pool with a large sunshade, which is the super popular local pool. The sunshade covering almost half of the pool surface allows children to play in the pool without worrying about sunburn. Parents can also enjoy the scenery of the lake while keeping an eye on their children.
In addition to free access, it also has a thoughtfully built sunshade, making this pool a highlight of Datanpi Wanglai Park. If you are looking for a good place to play in the water during the summer, why not come to Daitanpi Lake?
Information
TEL +886-6-5950002
Address Guanmiao Dist., Tainan City Taiwán, R.O.C
Category Parks
Open Hours Sunday:Open 24 hours a day
Monday:Open 24 hours a day
Tuesday:Open 24 hours a day
Wednesday:Open 24 hours a day
Thursday:Open 24 hours a day
Friday:Open 24 hours a day
Saturday:Open 24 hours a day